Flagg Moor Pool League
your friendly league

2011-12 Team Doubles Knockout
22nd November 2011 @ Winking Man
League Secretary - Wendy Smith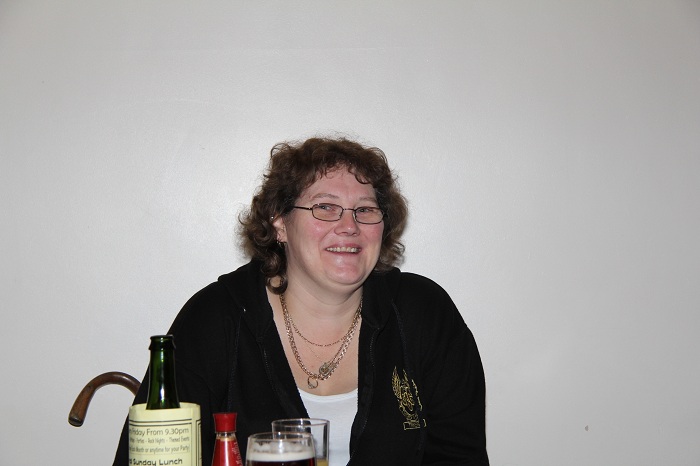 Dorpey and Gordon watch on in amazement as proud Smiffy polishes his weapon in public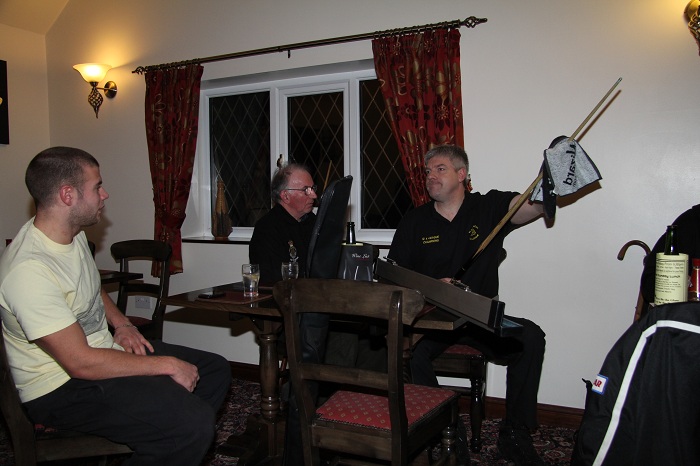 Steve Otty shares a story.... Vaines and Moss show little interest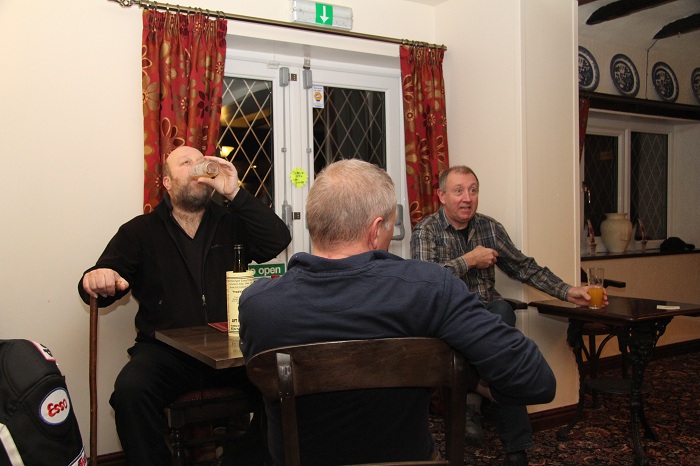 Smiffy not taking anything seriously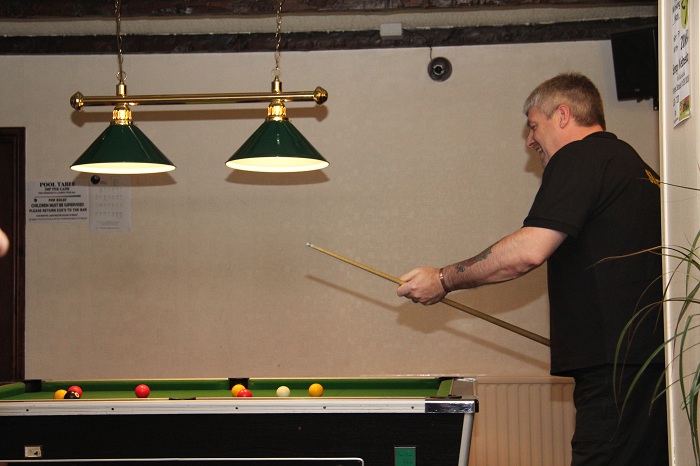 Colin Deaville should stick to shooting or is that a fishing jacket?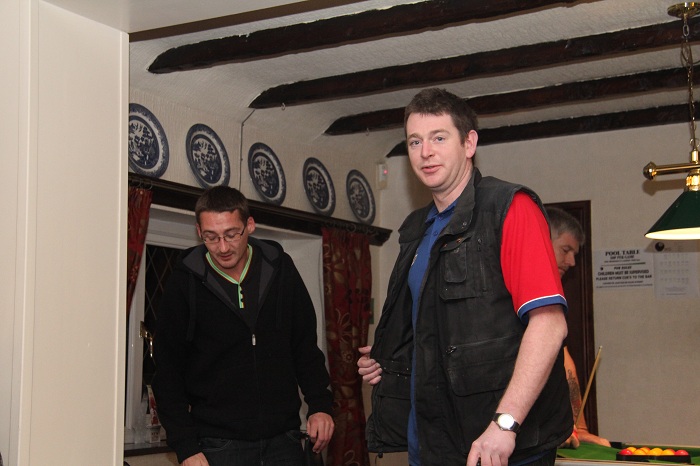 Kev and Snip decide on tactics (losing tactics that is)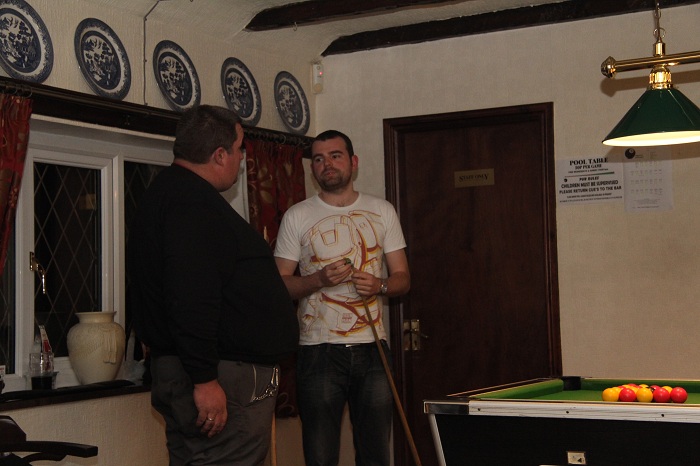 Bourney tosses as others watch and laugh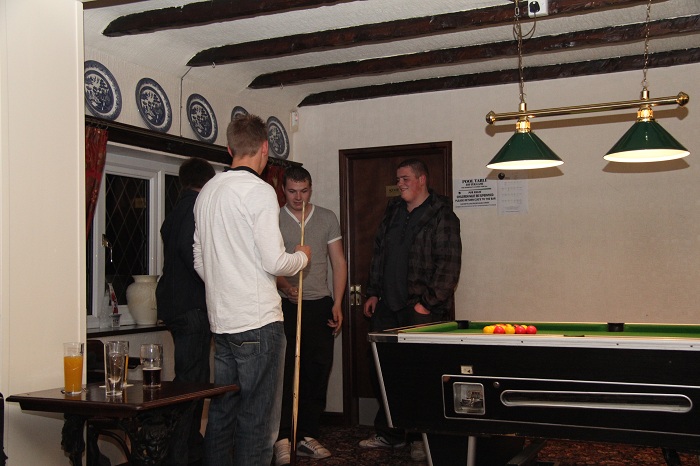 Butch and Turk prepare for battle, Bob checks out mystery door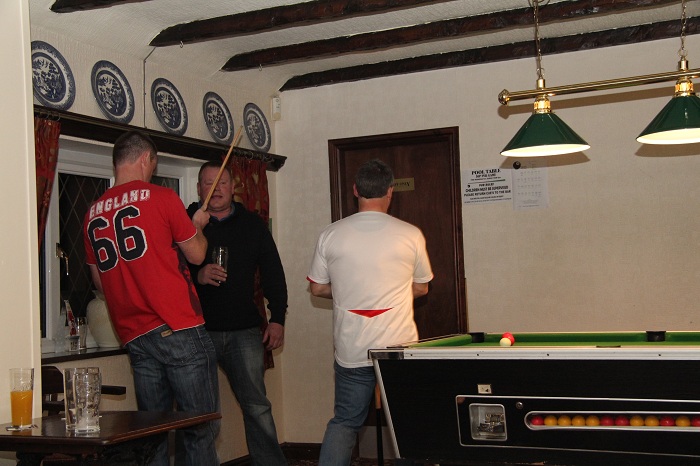 Bob shares mystery door theory with Smiffy, Smiffy disgusted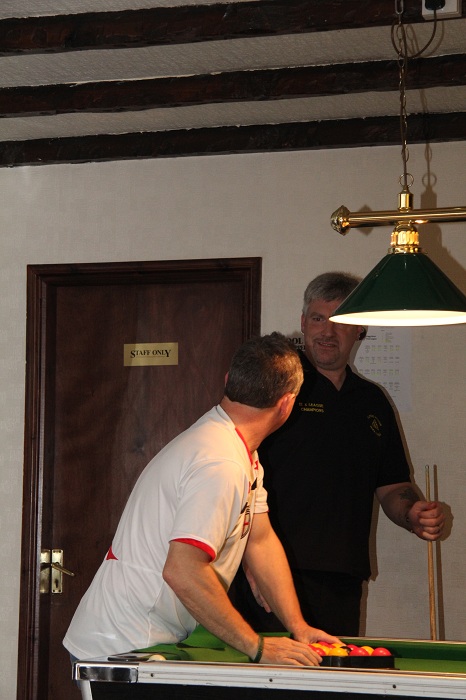 Smiff tries breaking Moss' hand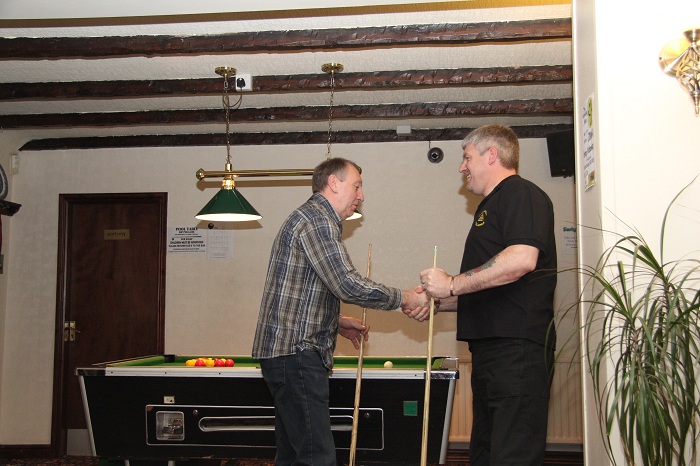 Victory handshakes for the Quiet Men, but whats camp Henry doing?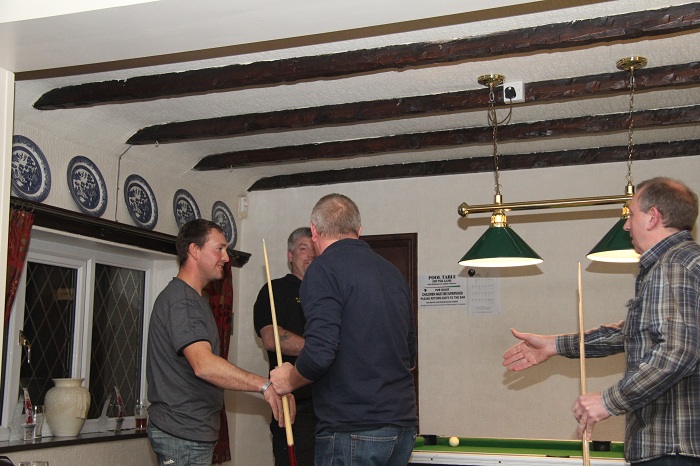 Mr Otty is after Henry, what did he do? answers on a postcard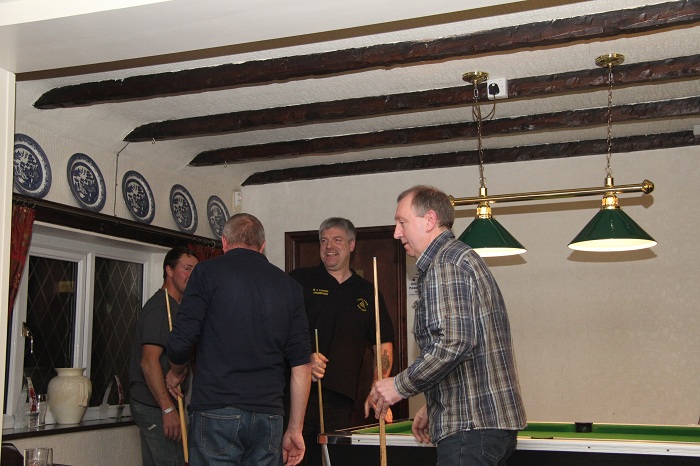 Thumbs up from Jason. Henry's in love.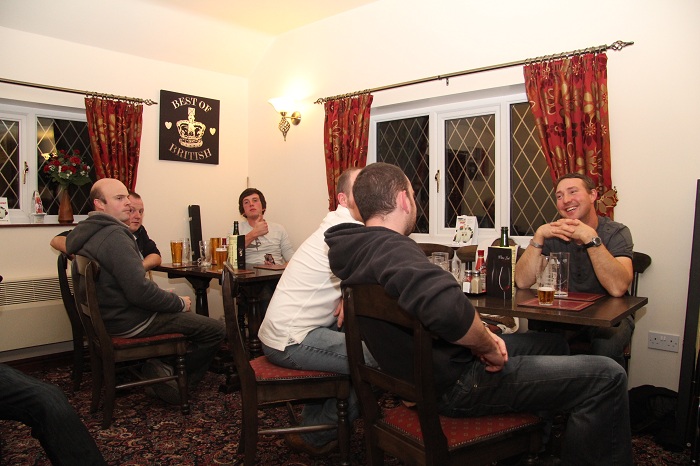 Can only imagine Jason has collapsed on the floor
Looks like Turk has never seen a camera before!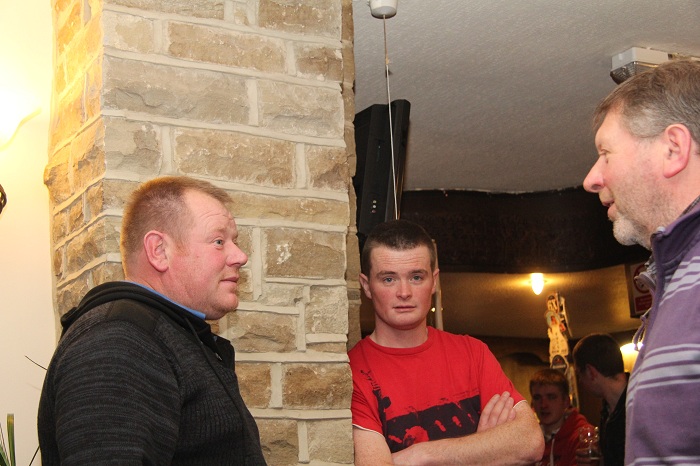 Kev secures the win.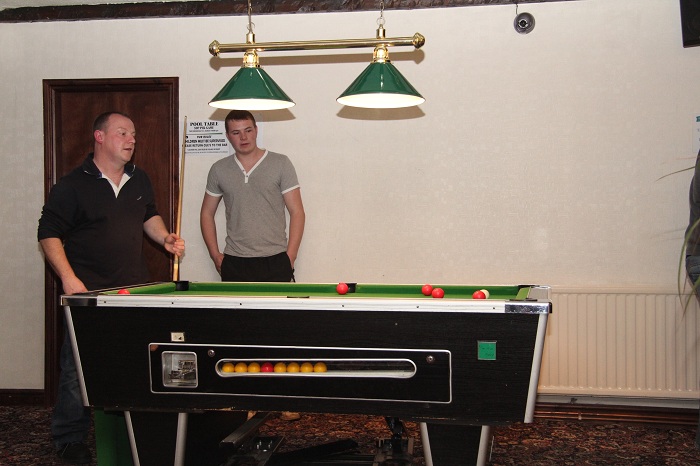 Bob gets caught sneeking into the mystery door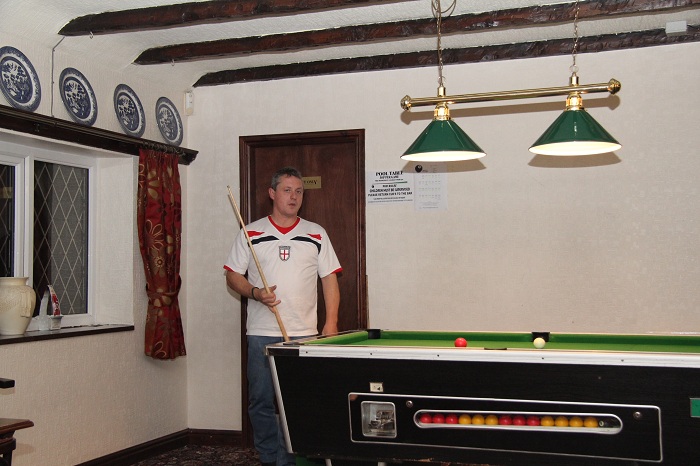 Female, Brunette, 40's, seeks male for fun and friendship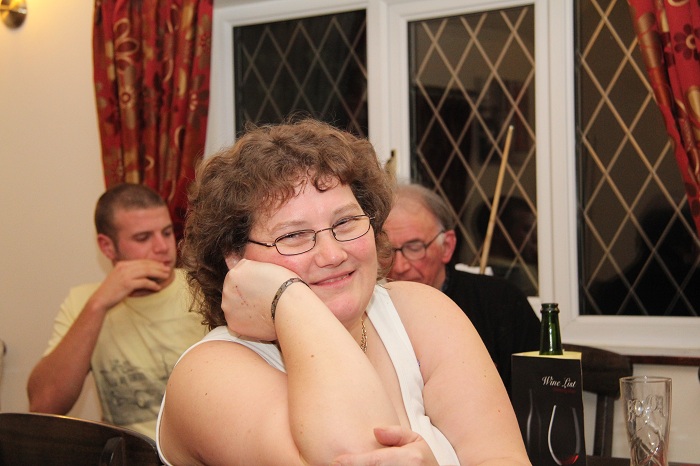 Ballistic Bob blasts black in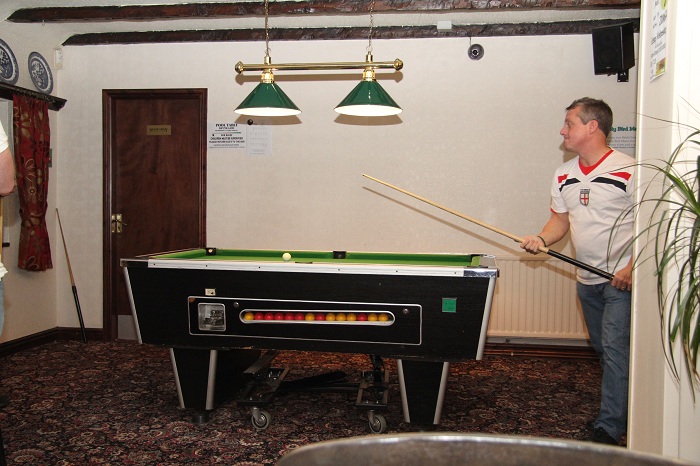 Dorpey rattles the black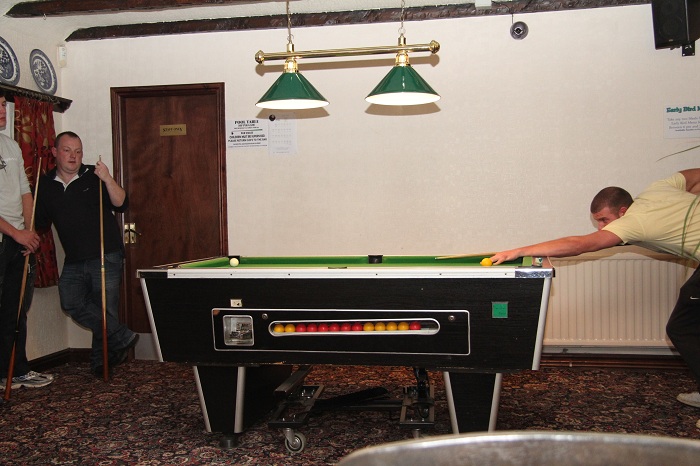 Robo pots excellent yellow for easy black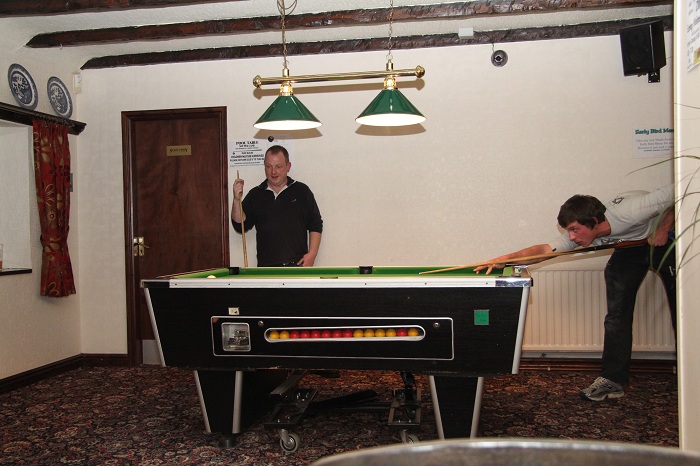 Darren secures a spot in the final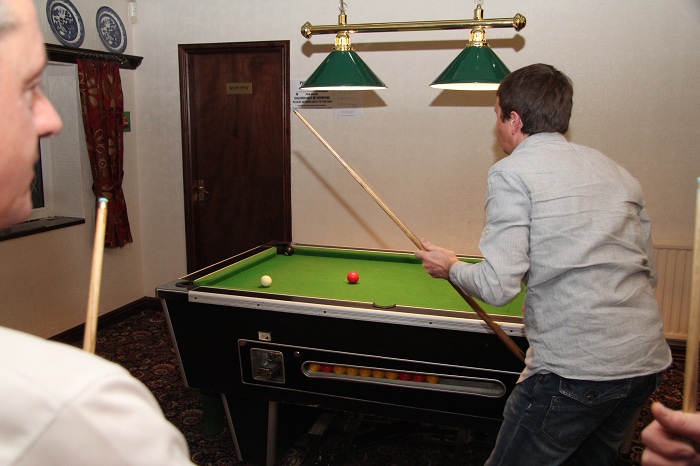 Kev over excited to shake hands before the final with Jason looking ready for bed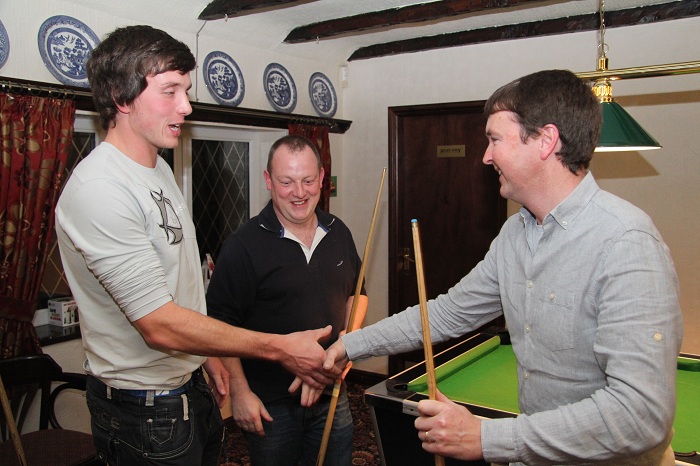 Steve Gilman can make those Bull boys do anything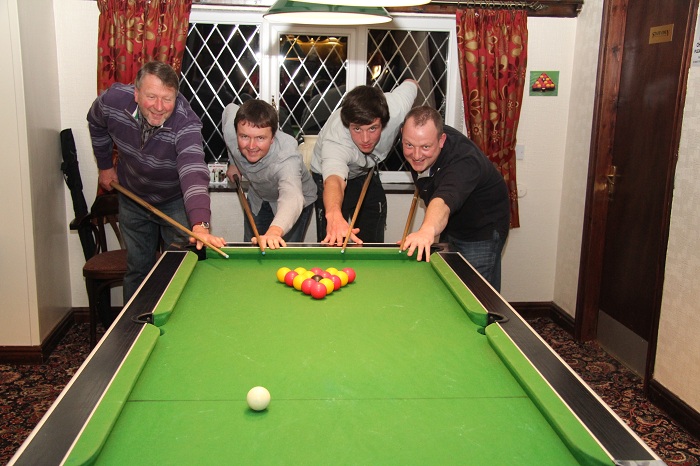 A yellow ball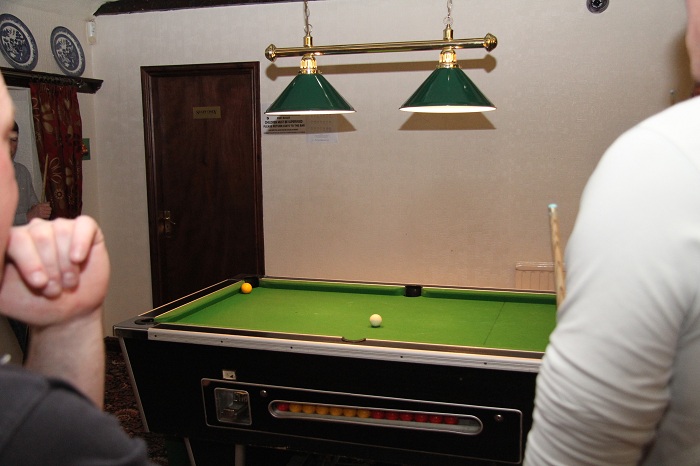 Bertie for a 2-0 win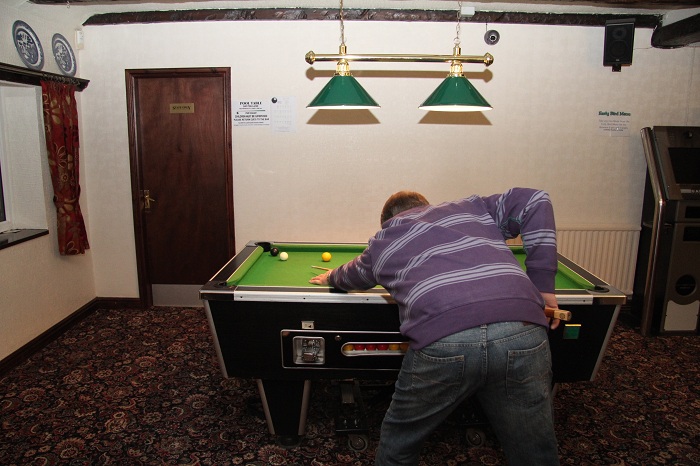 And there they are, well played to Bulls Head A partnership of Brian Burton and Darren Duckworth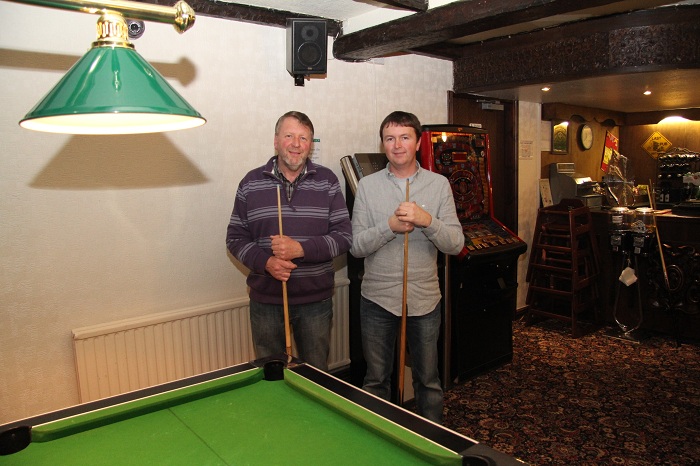 Photos by Steve Gilman